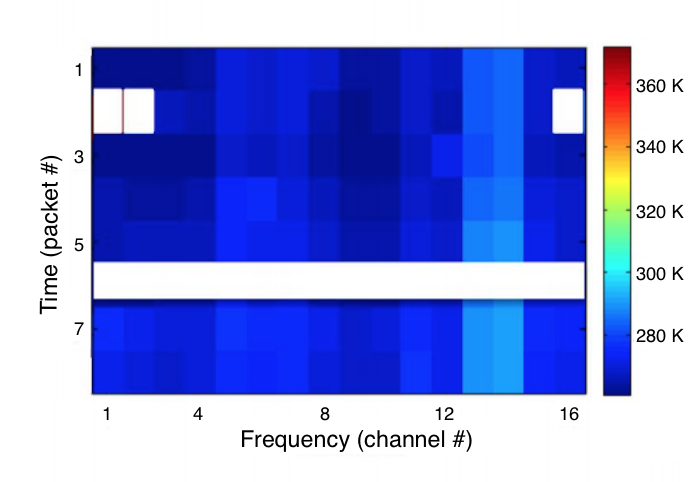 The maps on this page show the percentage of SMAP samples that were flagged as radio frequency interference (RFI) and removed during data processing.
The algorithm used to flag RFI is described in (Piepmeier et al., 2014; Piepmeier et al., 2016). This algorithm uses several criteria to identify RFI: time-domain detection; cross-frequency detection; kurtosis detection and polarimetric detection.
Click on the images (below) for a closer view.
Images are provided by Yan Soldo and Paolo de Matthaeis, NASA Goddard Space Flight Center.
References
Piepmeier, J.R., J.T. Johnson, P.N. Mohammed, D. Bradley, C. Ruf, M. Aksoy, R. Garcia, D. Hudson, L. Miles, and M. Wong (2014). Radio-frequency Interference Mitigation for the Soil Moisture Active Passive Microwave Radiometer, IEEE T. Geosci. Remote Sen. 52 (1), 761-775.
Piepmeier, J.R., P. Mohammed, De Amici, G., Kim, E., Peng, J., and Ruf, C. (2016). Soil Moisture Active Passive (SMAP) Project, Algorithm Theoretical Basis Document, SMAP L1B Radiometer Brightness Temperature, Data Product: L1B_TB (Rev. B), NASA Goddard Space Flight Center, 83p.