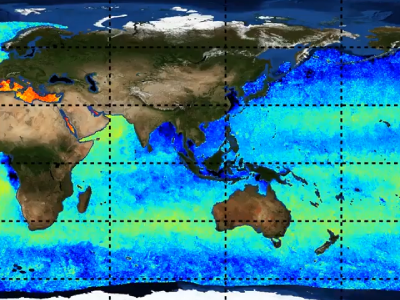 RSS SMAP Sea Surface Salinity 70km 8-Day Global Animation
Alt Tag: Global sea surface salinity.
Movie Description:
Animation of global sea surface salinity (SSS) from 27-Mar-2015 to 16-Arp-2018 based on the 8-day running mean version 2.0 SMAP product from
Remote Sensing Systems
at a spatial resolution of 70km. This dataset can be downloaded at
PO.DAAC
. Credit: NASA.