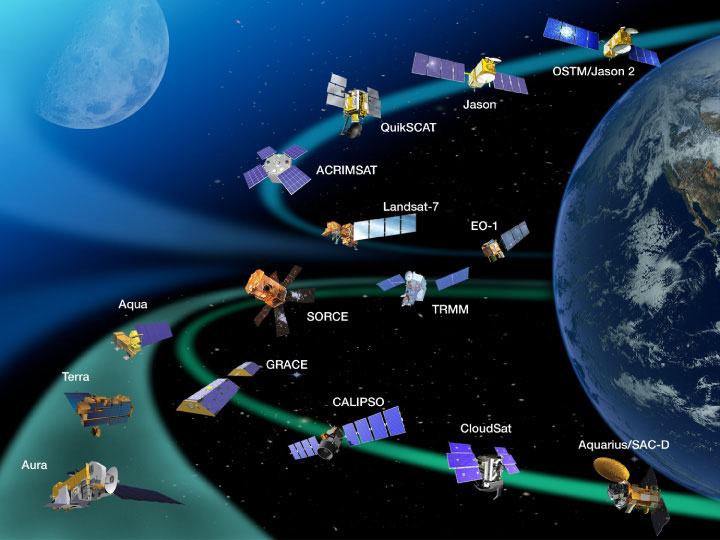 The Earth Science Satellites of NASA (2011)
Alt Tag: The Earth science satellites of NASA (2011).
Description:
This graphic depicts the constellation of NASA Earth-observing satellites in operation during 2011, the year Aquarius/SAC-D was launched into orbit. Learn about individual satellite projects at
NASA's Earth Science "Missions" page.
Credit: NASA.