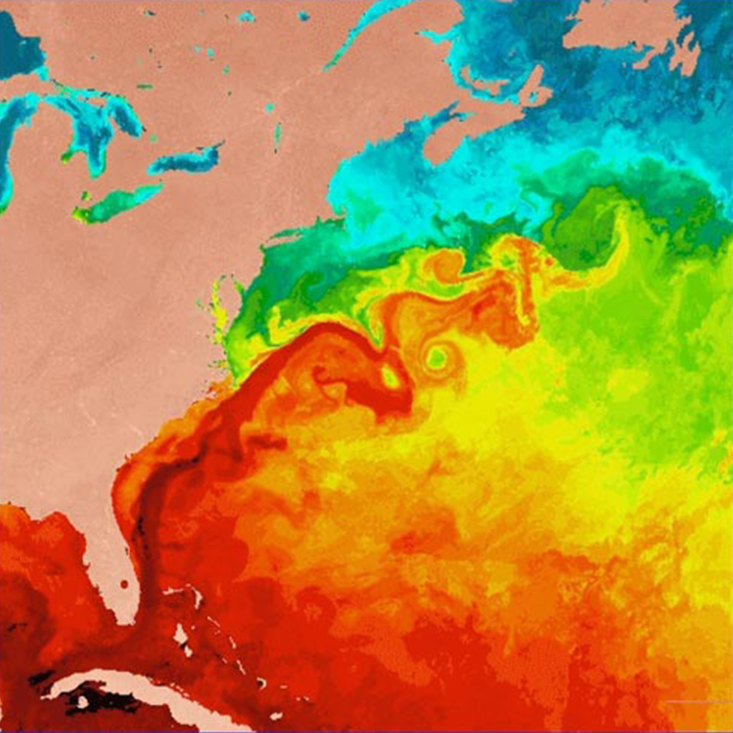 Sea Surface Temperature of the Gulf Stream
Alt Tag: Sea surface temperature of the Gulf Stream.
Description:
Satellite image of sea surface temperature in the western North Atlantic Ocean. The red "ribbon" running along the U.S. east coast is the Gulf Stream, which transports warm water from the tropics to higher latitudes. Credit: NASA.