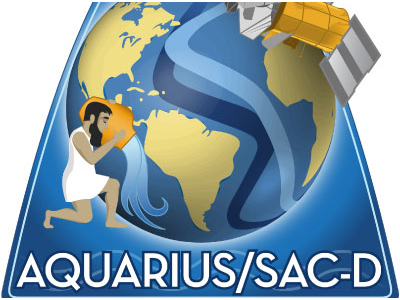 Mapping with Aquarius/SAC-D - Spanish-Language Webinar
What kinds of science questions can we answer with ocean data collected from space? Join us for this free Spanish-language webinar on the Aquarius/SAC-D mission to find out!
En EspañolDate:
Friday, November 22, 2013
Time:
3pm ET / 12pm PT / 5pm ART / 20:00 UTC Aquarius/SAC-D - a joint mission between NASA and CONAE, the space agency of Argentina - launched on June 10, 2011 from the coast of California, after being built and tested in the U.S., Argentina and Brazil. Its primary scientific aim is to collect data on the salinity of our oceans, revealing information relevant to ocean circulation, the water cycle, and climate. The observatory also includes seven other science instruments and technology packages built by CONAE and the space agencies of France, Italy and Canada. Take advantage of this opportunity to go behind the scenes of this international mission with Sandra Torrusio, SAC-D principal investigator at CONAE, Monica Rabolli, SAC-D deputy investigator at CONAE, and Jorge Vazquez, oceanographer at NASA's Jet Propulsion Laboratory. After an overview of the development and operations of the satellite, the presenters will lead you on a journey to discover how Aquarius/SAC-D data can be used to map ocean and Earth processes - from the forest landscape of El Impenetrable, and the habitat of an endangered dolphin species, all the way to Antarctica! This concept-map based event will include examples and links to resources that you can use to better understand how NASA and its international partners map our world. Presenters will answer questions submitted by audience members in the last portion of the event. This webinar will be targeted for the general public as well as middle-to-high-school educators.
View
last year's Earth Science Week webinar and related resources.